A free webinar for health professionals
This webinar aims to improve health professionals' knowledge and understanding of the use of natural therapies in women's health around the time of menopause.
Australians spend more than $3.5 billion each year on complementary medicines and therapies to help manage a range of conditions and to improve their health and wellbeing. A 2021 health professional learning needs survey, showed us that natural therapies was an area of interest for skill development.
Join Jean Hailes medical director and gynaecologist Dr Elizabeth Farrell AM, and naturopath Sandra Villella as they discuss 'fads', misconceptions, and evidence-based natural therapies used for menopause symptoms. They will look at the efficacy and safety of several therapies, including Black Cohosh, pharmacy-compounded hormones and other popular over-the-counter remedies.
Please submit any questions about the topic that you would like addressed during the webinar, when you register, so we can tailor the content accordingly.
For more information: hp.education@jeanhailes.org.au
This webinar for health professionals will include:
the use of natural therapies in the management of menopause including evidence-based therapies and a discussion on common 'fads' in this area
a discussion about different hormone therapies used to manage menopausal symptoms, such as bioidentical, body identical and pharmacy-compounded hormones
working with other members of a multidisciplinary team in the management of menopause.
Learning objectives:
By the end of this activity, participants will be able to:
describe examples of evidence-based natural therapies for the management of menopause
explain the terms used to describe categories of hormone therapies used to manage menopausal symptoms, such as bioidentical, body identical and pharmacy-compounded hormones
inform women's decision-making about their use of complementary medicine and therapies.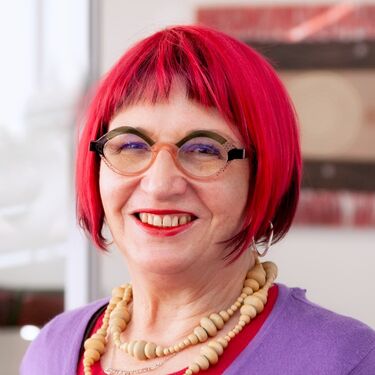 Presenters

Dr Elizabeth Farrell AM
Gynaecologist and Medical Director
Jean Hailes for Women's Health
Dr Elizabeth Farrell is a gynaecologist, founding member and Medical Director of Jean Hailes for Women's Health. She retired in 2016 as Head of the Menopause Unit at Monash Medical Centre after 34 years of service. Dr Farrell is a past president of the Australasian Menopause Society and the Asia Pacific Menopause Federation. Her particular interest is in educating women and health professionals about menopause and many aspects of general gynaecology.
Sandra Villella
Naturopath and herbalist
Jean Hailes for Women's Health
Sandra Villella is a naturopath and herbalist who has been in practice more than 25 years. She uses herbal medicine, as well as nutritional supplements and dietary advice in her practice. Sandra's interest is women's health, across the life stages, particularly in the management of PMS/PMDD, PCOS and menopause. Sandra also consults as part of team in the persistent pelvic pain clinic at the Jean Hailes Medical Centre in Melbourne.
Download event details (PDF)
Course accreditation
This webinar is activity number 332185. It is accredited with RACGP with 2 CPD points.
NOTE: This CPD activity does not count towards GP's RANZCOG accreditation.